Unless you plan on a massively long road trip, you'll probably have to fly at some point for business, vacation, or conventions. (And, no, we don't mean flying with a cape; that's a different article.)

So how's a geek gal to navigate the friendly skies? We got you covered! Here's our Traveling 101 guide for geeks heading on a trip via flight!
Planning Your Trip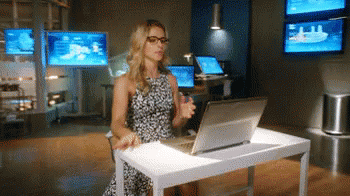 Before you even buy your tickets, it's worth a few minutes of your time to do some research. We won't waste your time with price comparisons when there are a million and one sites talking about how to get the cheapest tickets. Instead, let's look at some other factors you might want to consider.
Baggage fees and restrictions
Experienced cosplayers know all about packing and checking bags because they have costumes to move. For newer cosplayers, peeps with mucho to transport, or travelers who will be gone longer than a day or two, it's best to research baggage fees and restrictions before you get stuck with an airline that charges for everything. Search for "airline baggage fee comparison" or try Skyscanner's "Airline Checked and Carry-on Baggage Chart" for a helpful and recent chart on who does what. And, no, you can't take your cosplaying weapons in your carry-on. Trust me on this. It makes airport security grumpy.
Wi-Fi
I'm all about the Wi-Fi but I'm not all about paying for it. Happily some airlines have started to offer free (although limited) Wi-Fi onboard the planes, especially with the advancement of in-flight entertainment offerings. If you're really addicted to that Reddit thread or Twitter convo, then you might want to compare Wi-Fi options on airlines by reviewing HighSpeedInternet.com's "The 7 Best US Airlines for In-Flight Wifi".
Packing for your Trip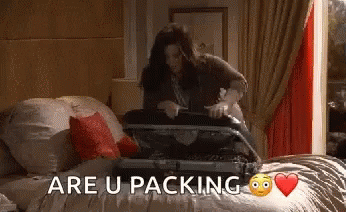 You got your ticket and it's close enough now that it's time to start packing, which should be more than throwing things in a bag and yelling, "DONE!" I mean, you could, but you're going to have a hard time finding things and avoiding unnecessary baggage fees. See the following suggestions to be at the top of your packing game.
Cosplayers and Con Fans
If you haven't read it yet, you gotta check out our Geek Gal Jeannette ChinoChinako's article "Cosplay 101: Top 10 Things Cosplayers Shouldn't Forget to Pack for Conventions". Even if you're only casually cosplaying or simply attending, her article is chock-full of helpful tips. Follow it and you'll never again be slapping your forehead in the middle of a convention because you forgot something.
Gamers and Techno Geeks
I know you love your games and electronics; I do, too! This is why I sympathize and share these thoughts to help you keep it all securely packed, easy to reach, and in good condition. Your stuff would thank you if it could.
Large board games should be put in your checked luggage when possible, especially if you have hard-sided bags. If space is a concern, consider taking only the board, rules, and pieces and leaving the box behind. Also make sure you put all of those pieces and manuals into a sealable bag like: Ziploc so you don't lose anything important.
Got games or electronics with corners to protect? You can be super fancy and cut styrofoam pieces to act as corner guards… or just pack it well. Put it in the very middle of your bag, packing your clothes and anything soft around all sides, top, and bottom.
I know you think you need the laptop, the pad, the e-reader, the hand-held system, etc. But every extra piece you take is a piece that could get damaged or lost, and you may not even use it. Try to combine pieces knowing your usual activities. Don't forget, too, that your cell phone could take the place of some of it, such as the e-reader.
Noise-canceling headphones are awesome. They are also huge and take up a lot of room. Instead use earbuds for traveling and keep them in a side pocket of your carry-on. Bonus tip: get them in a bright color or wrap colored tape around part of the wire, and you'll never lose them in a tangle of all black and white cords again!
You know those silica packets that you get in shoe boxes and some items? Keep them and reuse them! If you're going to a tropical or humid climate, you can throw them in with the electronics to prevent condensation in the bag that could damage your sensitive circuitry. I organize all my cords and plugs via plastic bags for easy traveling, and these are great little helpers.
For multiple pieces to plug-in, I highly recommend a multi-outlet plug, especially if you need USB outlets for charging. You can find some great ones on Amazon (just check the ratings first, of course).
Cruising the Airport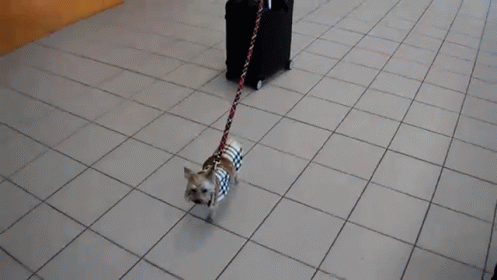 Once you're through security and in the general vicinity of your gate, check for charging outlets and check your batteries. Some airports have actual charging stations set up for usage that are usually free and offer multiple outlets. (This is much better than crouching next to a wall outlet like Gollum hissing, "My precioussss!" Seriously, I've seen cat fights over who has first claim to a wall outlet. Hmm… kinda like at cons!) Please note, though, that security experts recommend using wall plug adapters instead of plugging directly into a public USB plug, because some scammers have found ways to install scanning equipment on USB ports just like at gas stations. Yikes.
Chilling on the Plane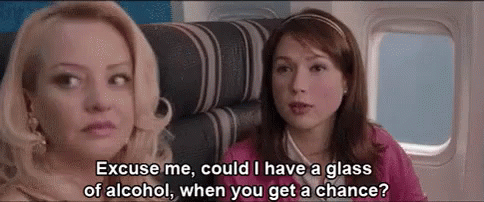 You're on! Kick back and relax until you're in the air and given the go-ahead to boot up your electronics. Based on your airline, you might have one or more of the following options.
Charging Outlets
Some planes offer charging outlets for passengers, either in the seat back in front of you or in your armrest. You see these a lot in business class and above, but sometimes you get lucky and will have them in economy, too. Please note that these are usually USB outlets, not three-pronged outlets, because they don't want you taking that much juice from the plane.
Wi-Fi
See above section about needing internet access so you don't go into withdrawal. At first you had to pay for access to Wi-Fi, but lately more and more airlines are offering it free for their entertainment options (see next item). A few still have Wi-Fi you have to buy, which means you'll need to have a credit card handy if you're willing to go that far for your fix. If they don't announce on the flight how to get access to the Wi-Fi, then check the information pamphlets that are usually provided in the seatback in front of you.
Entertainment on Your Personal Device
It used to be pretty standard that every seat had a monitor on the seatback in front of it where you could watch the safety video and pay for a movie. Then airlines started to offer free options to watch, like TV shows and non-blockbuster movies. The latest move is to let you watch it all on your own device, YES. See, the airlines are realizing that, if people are going to have their electronics out anyway, then they can give them access to the entertainment selection by giving them basic Wi-Fi and directing them to a specific site. Why do they do this? Two big reasons: a) they can make more money renting tablets during the flight for people who don't have a device and b) they can take out the seatback monitors, which saves them maintenance costs and helps the plane weigh less which leads to saving fuel costs. It always comes back to money, yo. In any case, you benefit!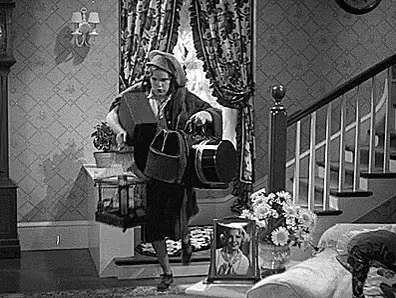 Now that you have everything set, travel far and wide, my geek gals! And don't forget to share pics so we can live vicariously through you.
Featured image credit: Sebastian Leon Prado/Unsplash