Conventions can be baffling, especially cons with high attendance. There's a lot to consider when going to cons, so here are some things to remember when you attend your first convention. These tips are aimed at bigger comic or anime conventions, but they can also apply to smaller events too.
Tickets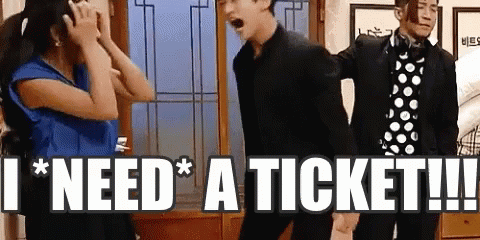 Depending on when you purchase your con ticket, you can either get your badge mailed to you or you will have to pick it up at the con. Cons that offers mailing options can help you avoid long lines. If you have to pick up your badge, it's best to arrive at con registration as early as you can. For cons with high attendance, registration lines can take hours to get through. Make sure to buy your tickets in good time though, because cons like New York Comic Con are notorious for selling out within hours of tickets being released.
Contact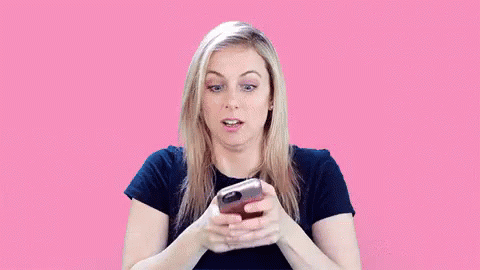 If you're attending the con with friends or family, there's a huge chance that you might split up to look around. Make sure to set up a group chat so that your circle can see updates quickly and easily. You can text each other or use apps like LINE, WhatsApp, Messenger, etc. Just be sure that everyone in your group has access to the chat. It's also a good idea to set up a time and place to meet each other just to make sure everyone is having a fun con experience.
Crowds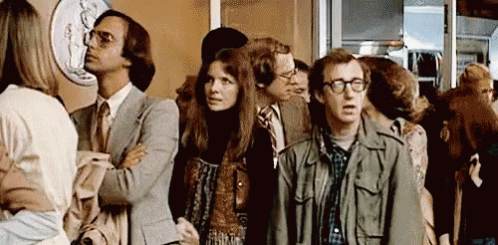 Depending on the attendance of the con, you should expect crowds. Some cons can have more that 100k attendees. If it's your first time going to a convention, consider if you would prefer smaller or larger cons. Keep in mind that larger cons may have more events, panels, and artists, but going to smaller cons can be just as fun. Needless to say, it's important to keep moving when walking within the convention venue. Stopping in the middle of a walkway can cause a lot of foot traffic and no one wants that. If you need to stop, make sure to go to side of the walkway to avoid being part of a hold up.

Artist Alley and Dealers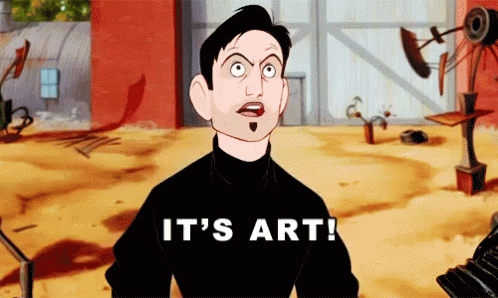 Artist alley is a section of the con where artists sell fan art or original content. These can be things from posters, pins, keychains, books, and a lot more. The dealers hall is a similar concept. However, this section features merchandise from bigger companies. It's very easy to blow a lot of money on merch from your favorite series. My first few times attending cons included me blowing cash on merch I definitely didn't need and regretted purchasing. This is why I always recommend to take a good look around these areas before making a decision on what you want. Budget your money and spend responsibly. It's helpful to make a list of what you want to purchase and cross out the things you really don't want or need.

Cosplay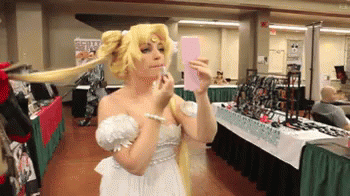 Whether it's a comic, anime, or gaming convention, cosplayers are bound to appear. If you've never seen cosplayers before, you're most likely going to be overwhelmed by seeing your favorite characters brought to life. It's very important to remember that cosplayers are just normal people too, so common courtesy is required. Ask before taking photos or touching anyone — no one likes to be caught unaware. Being a cosplayer myself, I've had to deal with a lot of situations where my wig isn't on and I'm looking an overall mess because I want to take a break, only to see someone subtly taking a picture without asking. For the most part, cosplayers will be more than happy to pose for a photo or chat for a while! It's better to be considerate and ask questions rather than assume a costume equals consent to certain actions.

Eating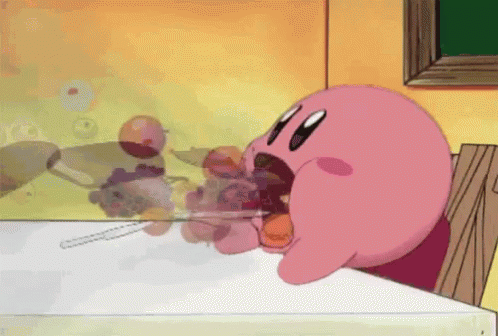 Surprisingly, cons are a weird space where a majority of people forget their need to eat. I've gone whole con weekends without eating full meals since I was so caught up in the event, and that's an unfortunate experience many con goers share. Make sure to take time to eat proper meals. Convention centers usually have multiple food venues and other restaurants in the general area. At the very least, bring snacks and water to have some form of nourishment.

Panels and Entertainment Guests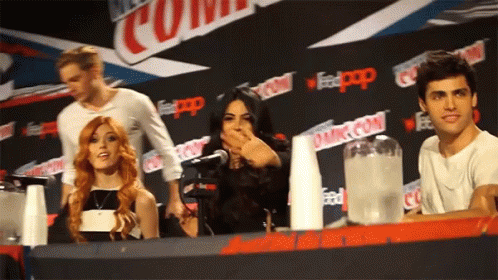 Cons always have panels, whether they feature entertainment guests or fan-run events. It could be anything from a Q&A session featuring your favorite TV/movie actors or an in-character cosplay panel. Make sure to check out the panel schedule before the con and make a list of what you want to attend. It's impossible to see everything, so make sure to prioritize which panels are most interesting to you. Be sure to consider travel time between panels as well. If you expect a panel to have long lines, show up to get in line at least an hour early. Sometimes waiting seems like a waste of a con day (especially when there's no guarantee that you'll get in), however, panels can be really rewarding experiences.
I've been to panels for Voltron, Cartoon Network, Funimation, as well as fan-run panels that talk about cosplay help, diversity in media, and more. All of these have been worth the wait and have given me great memories. If you're truly interested in the panel's content, try and attend. It's easy to bond with the people waiting in line who enjoy the same things as you. It's also a great way to interact with amazing panelists and see them interact with each other.
Featured image credit: Mischief Management