Halloween is just FOUR DAYS AWAY, and time is running out to get a costume together. Luckily, you're in the right place!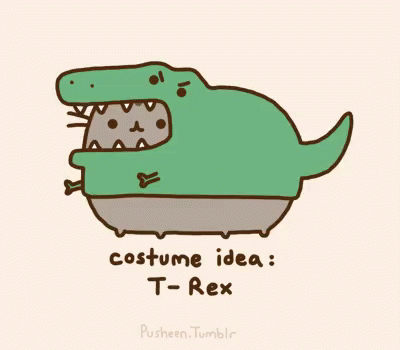 Below are six Halloween costumes ideas that are a piece of cake to put together. They're all made up of items that you can probably find in your own closet or a haste free search online. The main parts needed for the costumes are all clearly marked and there's some added tips that'll help really elevate your costume!
*We are a participant in the Amazon Services LLC Associates Program, an affiliate advertising program designed to provide a means for us to earn fees by linking to Amazon.com and affiliated sites.
Misty from Pokémon
Pokémon is a series that is well known even if you're not a fan of the show or games. Misty is a popular character and has an easily achievable look. Her outfit features a yellow tank top, jean shorts and red suspenders. For added flair, you can get a Togepi plush or pokeball and sport her side ponytail hairstyle.
Tina from Bob's Burgers
Tina wears a light blue t-shirt, navy blue skirt, tube socks and thick framed glasses. For the skirt I recommend getting a pencil skirt or circle skirt. The glasses can be a pair of dollar store frames with the lenses popped out. If you want, getting a black shirt bob styled wig will be a great addition to the costume.
Hogwarts student from Harry Potter
The base of a Hogwarts uniform is pretty simple. It consist of a white button-up, a gray sweater or cardigan, and a tie coordinating to the Hogwarts house of your choice. This can be worn with a black skirt or pants. Having the school robes help elevate the costume but it's certainly not necessary. If you want some added accessories, reach for a wand or purchase a hHogwarts house scarf. For my Hermione cosplay, I always wear a time turner since it's a detail that fans will definitely appreciate.
Kiki from Kiki's Delivery Service
The outfit is made up of a navy blue dress, red flats, and a big red hair bow. The bow can be easily made out of red fabric or be bought at a local beauty supply store. Kiki is often seen with her cat familiar, Jiji, so a small cat plush would be a great tag along. Kiki also has broomstick which you can find a prop of at your local Halloween store.
Coraline
While Coraline has many outfits throughout the movie, the most iconic one is her yellow raincoat. Paired with a blue bob wig, the costume is pretty simple. In my own experience, I've noticed you can get away with wearing any bottoms and shoes and still be recognized as Coraline as long as you have these two outfit pieces.
Belle from Beauty and the Beast
This outfit consist of a blue dress, a long sleeved white button-up, and a waist apron. If you want the dress to have a more princess feel, add a petticoat under the dress. You can also tie your hair back and put it in a low bun to mimic Belle's hairstyle. For props, you can use a woven basket or a carry around a small book.
And those are just some of the costumes that can be easily put together this Halloween season. Let us know if you use any of these ideas or what you're planning on be dressing up as!
Featured image credit: Elias Andres Jose/Unsplash