When I set out to tour CONvergence, I only had cosplay on the brain. I was excited to see what the cosplayers of Minnesota had to offer, and thrilled to be able to see what all the fuss on social media and among my peers was about. I have heard about CONvergence for years but always ended up at other, more commercial conventions. And as much as I loved having the opportunity to shake hands with talent like Peter Capaldi and John Barrowman… the problem with those "for profit" conventions is just that, it's all about the money.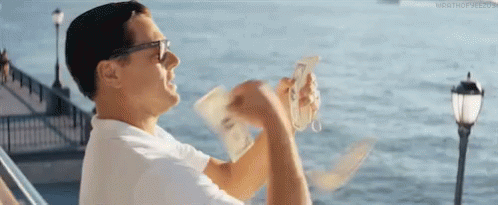 The first thing you feel before you even walk in the doors of some conventions is the sound of your wallet dropping. You not only buy your tickets, but you then drop another, sometimes obscene, amount of money to get a few seconds with some of your favorite stars. While that is an incredible opportunity, it comes with that hefty price. But… I will try not to get too distracted or do too many comparisons while I try to explain the community of CONvergence.
From the moment I stepped through the Double Tree's doors, I felt like I was stepping in on someone's family reunion, a family I would very much like to adopt me. Tons of signs and helpful flyers lined the walls. It was relatively easy to navigate the way to Operations, where I met up with my guide Jonathan. Through groups of fans, cosplayers, families, and ample amount of volunteers (after all… it's ran by volunteers!) it was easy to see the community before even beginning my tour.
The fact that CONvergence puts so much thought into every aspect of their convention truly shows. They truly want everyone to feel included and everyone to feel like they have their place, like they belong. From gender neutral bathrooms and pronoun stickers to accessibility booths and safe spaces for teens, the volunteers of CONvergence truly care about each other and every single fan/member that comes to the convention.
One of the hardest parts about going out to any festival or convention seems to be the money you have to spend to do so. You have travel costs, ticket or membership prices, lodging, etc. One of the many things that sets CONvergence apart from the rest is the ample food and water provided for their members (what other conventions would call "ticket holders"). They had a room dedicated to making PB & J's, one with a rice pot luck, and they had a separate room with extra sustenance that was only for the extremely hard-working volunteers. Some of my good friends have volunteered at other conventions that come through town, and all I can say about that is CONvergence sets the standard for "convention self-care." With ample watering stations and even friendly reminders posted on flyers and during opening ceremonies to stay hydrated, sleep well, and don't forget to eat, at CONvergence you feel taken care of. Teens have their own room to be able to escape to and take the breather they might need. And there is even movies playing throughout all the days of the convention as an extra little "time to take a break" room.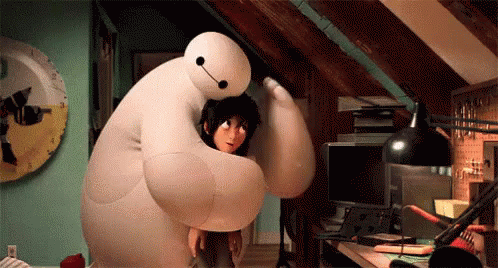 Oh! And since we are talking about being taken care of…did I mention that CONvergence is probably the most family-friendly convention, at least that I have seen. Not only do they have an staff of security that helps keep everything running smoothly (and a special shout-out to all the hard workers in the Bridge and Operations), but they also go above and beyond to make sure there are activities for families to be able to do together.
At Connie's Quantum Sandbox, families can come and sit down in the lovely air conditioning and make fun crafts and do science-y things and even learn some new skills. I was blown away at the amazing thought that goes into each and every detail. The ladies I met at the Sandbox were genuinely excited to show me around the room and talk about the neat projects they get to do with the families. Every single person I encountered at COnvergence not only loved what they were doing, they believed in the convention, they believed in the community. The warmth and the love I felt, just passing through was pretty incredible. Just add some tater tot hotdish and it would have truly felt like going over to the families on a Sunday night.
https://www.instagram.com/p/Bk-_ZDAFeSX/?utm_source=ig_web_copy_link
Another wonderful thing at CONvergence is the amount of support the vendors and artists get. We entered a large area full of local artists selling their works, followed by multiple rooms of cosplay gear, makeup, and lots of other various nerd things. From kilts to tiny dragons riding the Tardis, you're sure to find something amazing to bring home and add to your collection. Or, if you happen to be a local artist, try your luck at the art show and auction. No cameras were allowed in that space and it's easy to see why. The incredible art I came across was surely priceless. It just further adds to the love and support that CONvergence stands for.
What else can I say? I was so overloaded with information in the hour that I was touring the convention that I know I've left out a great deal. Which is a terrible tragedy because CONvergence really is amazing. It's hard to beat. I have seen so many people complaining on social media that the Midwest has very little to offer. While that may be true in some areas, in this area it's simply not correct. CONvergence was a 4-day gathering of like-minded individuals, packed full of pretty much around the clock scheduling of things to do. From gaming to cosplay, contests to larping, artists to families and more… you are sure to fall in love with this beautiful community.
Special thank you to Jonathan Palmer for showing me around CONvergence. It was an incredible experience and truly blew my mind. The hard work, dedication, planning, executing, the everything that goes into this community is something that should be shared again and again. Thank you to all the team and volunteers and fans that make this possible every year. See you next year CONvergence. Thanks for accepting me into your family.
While CONvergence may be over, there's always time to plan for next year! If you're interested in attending or volunteering, head over to their website.
Featured image credit: Jessica Garver/Geek Gals