It wasn't long ago that women in STEM (science, technology, engineering, and math) fields were few and far between. Thankfully, our world is constantly evolving and with this evolution we are seeing more and more women stepping into fields more commonly dominated by men.
Still to this day, globally, women only make up less than a third of those employed in STEM fields. And since women are still the minority in these fields, I decided it would be wonderful to name just a few of these modern-day trailblazers. (These women in STEM are not listed in any particular order, AND there are so many more I could have added.)
Feel free to click their names to read more about these incredible women in STEM.
Dr. Jocelyn Bell Burnell was an astrophysicist who discovered the first radio pulsars in 1967, which is credited as "one of the most significant scientific achievements of the 20th Century." And she was the first female president of the Institute of Physics!
Dr. Mayim Bialik is not only an amazing actress (you might recognize her from The Big Bang Theory), but she's also an author AND a neuroscientist. She has been an outspoken advocate for "Science is for everyone," and uses her multiple platforms to promote this message.
Not only an accomplished pilot, Liu Yang also became the first Chinese woman to travel into space on June 16, 2012.
Founder of the international Nerd Girls program, Dr. Panetta conducts engineering outreach activities with kids, parents, and educators. She is committed to promoting the image of "Nerd Girls" as intelligent, well-rounded women that can handle anything the world throws at them. She is truly a woman to celebrate in STEM.
An 11-year-old young lady who is changing the world by building a device that can test water for lead! Not yet an adult woman, but definitely worthy of being on our amazing list.
Maryam Mirzakhani won the 2014 Fields Medal, which is said to be the highest honor in mathematics.
Not only a primatologist and anthropologist, but Jane Goodall also was named a UN Messenger of Peace in 2002. She's considered the world's utmost expert on chimpanzees, after over 55 years studying them. She was also the first to discover that chimps use tools and this discovery has changed the way scientists observe such primates.
A senior at Harvard University, Pooja Chandrashekar has already shown her passion for STEM by advocating throughout high school for inclusion in the field. She founded ProjectCSGIRLS, "an international community of girls using tech to change the world."
Dr. Jedidah Isler is the first African-American woman to earn a PhD in astrophysics from Yale. She's also a huge advocate for women of color in science, a Ted Fellow, and the founder and host of VanguardSTEM.
Gabriela Gonzalez is part of a group of over 1,000 scientists who, for the first time, help measure the gravitational waves that Einstein predicted over 100 years ago.
Conclusion
Yes, this was a very short list and I could have included SO many more fantastic women who are setting a new standard for how we look at the STEM fields. They are heroes and role models for this next generation of young ladies who might have been told they could only be "princesses" when they grew up.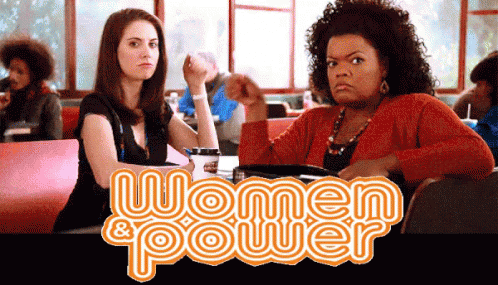 Instead, we have girls as young as four and five years old wanting to be astronauts. We have teenagers in high school fighting for better STEM programs in their schools. We have young women stepping up and showing that being smart is beautiful, that being a geek is actually one of the bravest and coolest things you can be. We've somehow backed away from the saying, "you can be anything you wish" over the years and these women are putting that message back into our youth. And how incredibly inspiring is that?
So, tell me, who has inspired you in life? Who else do you think we should have included in our list? Leave us a comment below.
Featured image credit: Slate.com